The aim of this course is to provide an opportunity for practitioners and teachers to reframe their understanding of women's health.
Bex and Zoe combine forces with their shared experience of nearly 40 years of practice and teaching. This course is the meeting point between these two wisdom traditions of Yoga and Taoism.

Women's unique experiences is often admitted from conventional and alternative health doctrines. In comparison, this course provides insight into female anatomy, life stages, menstrual cycle and roles in the world to serve and protect life.
This is a truly unique opportunity to learn about the Way of the Tao, including the correlation between the poses and the subtle body. This includes learning about the meridians, organs/emotion, 5 element theory and the body clock, in a way that it adds depth and understanding to the practice of Yin Yoga.
The course is available for all levels of experience. The skills and insights it provides are invaluable for how you show up in the world: In the studio, in your relationships and in Life.

What you will learn: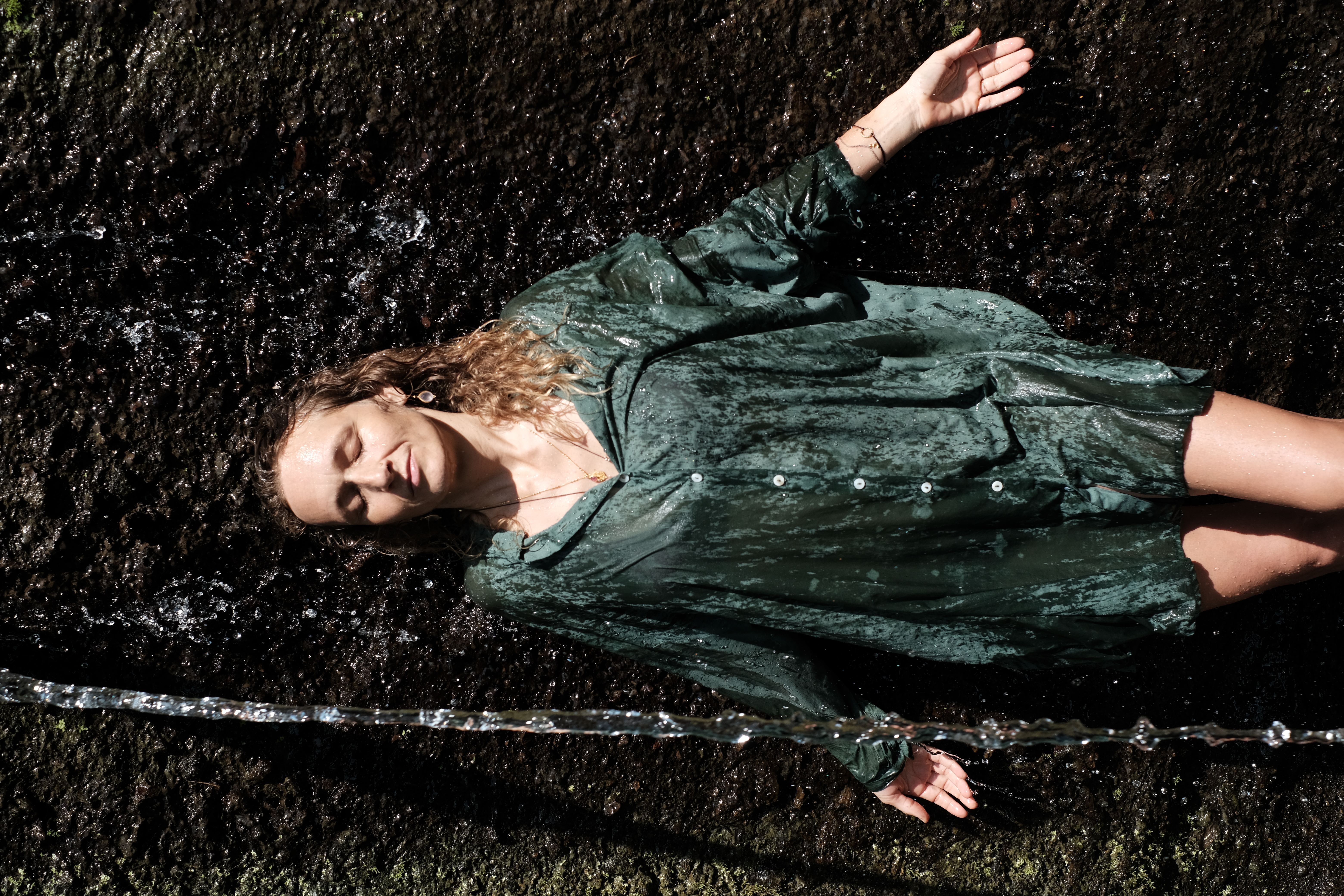 Yin Yoga, Yoga & Cyclical Wisdom with Bex Tyrer


Menstrual Cycle Awareness and the 4 inners seasons as taught by The Red School & also through the lens of Ayurveda
Yin Yoga as support and preparation for navigating change and uncertainty in life including menarche, pregnancy, pregnancy loss, post natal & perimenopause
Archetypal Yin Poses and variations, props, rebound and how to support individual needs
Yin Yoga & how to sequences for the 4 inner seasons (menstruation, follicular phase, ovulation and pre-menstrual)
An introduction to the philosophy and evolution of Yin Yoga

The pancha kosha/ subtle body, chakras and vayus specifically in relation to Women
The Mahavidyas (The Great Goddesses) and cultivating relationship with the Divine Feminine




An opportunity to explore the

self-enquiry

aspect inherent within Yin





Embodied practices with Bex
A daily 2 hour Yin Yoga & Myo-Fascial Release practice where you will have an opportunity to embody the theory and really sink in

Chandra Namaskar (Salutations to the Moon) to explore the yin within the yang
Pavanmuktasana series for joint nourishment
Restorative yoga and radical rest as a way to tap into the 5 chambers of menstruation & 5 chambers of menopause
The Deer Exercise for breast health, menstrual regularity and reducing bloating.
Mudra & Mantra for harnessing vitality and cultivating the light of awareness
Womb space meditation for deeper healing and insight
Sitahali pranayama to cool the fire of menopause & inner autumn
Nadi Shodhana pranayama to support nervous system balance
Sama Vritti pranayama to cultivate focus and receptivity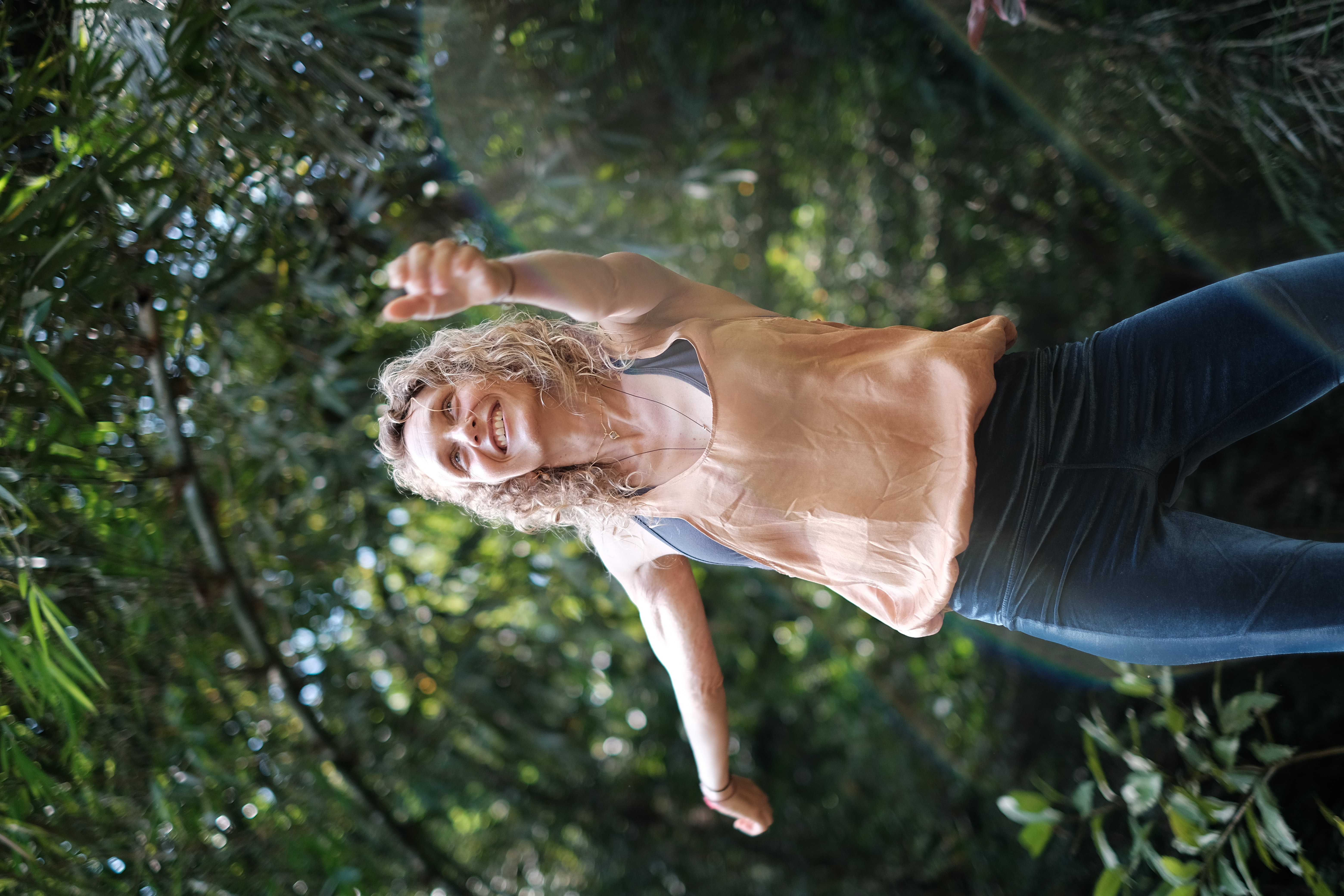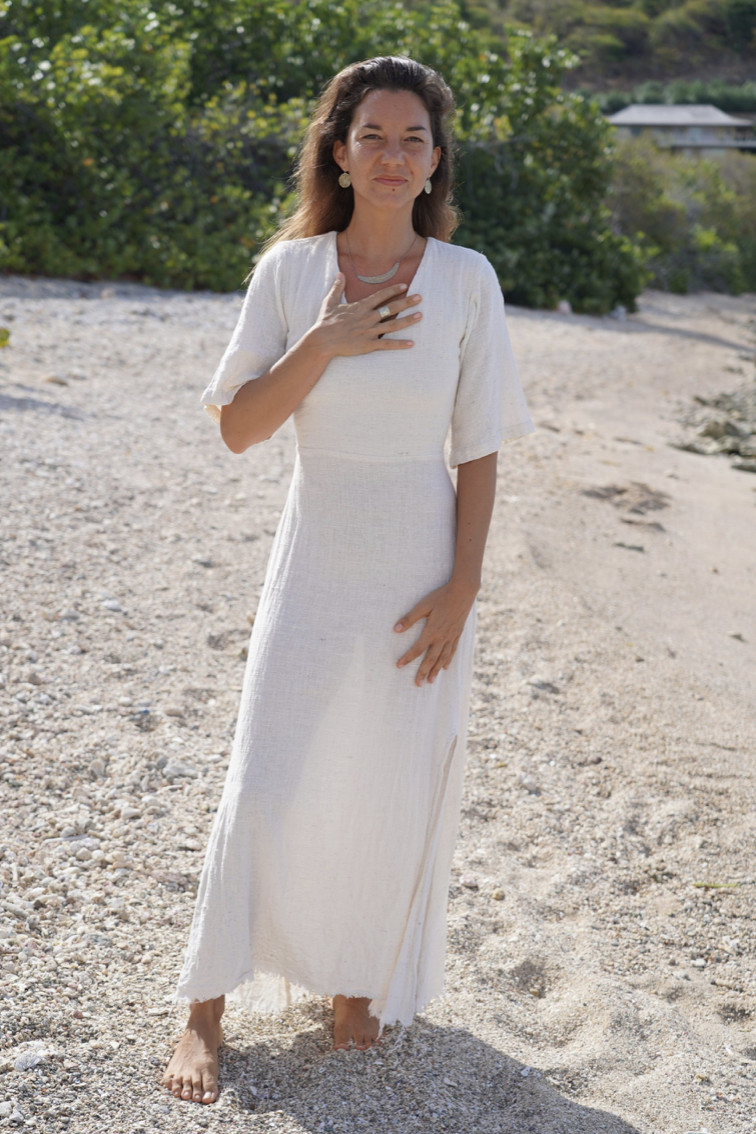 Women's Health & Taoism with Zoe Nash


An introduction to Taoism, yin yang theory, and how that applies to our life (aka the foundations of Chinese Medicine)
An introduction to the Five Elements as a whole system, including nutrition and herbs 
The 4 inner seasons of the menstrual cycle from a Taoist perspective including the relationship between energetic pathways, organs and emotions.
Nourishment at the gateways in a woman's life, menstruation, pregnancy, postpartum, and menopause from the view of Yang Sheng, including principles and self-care practices to nourish during these times.
The gems of female sexuality from a Taoist perspective: Cultivating and nourishing healthy libido at all life stages for optimum vitality.
An understanding of how you can weave the Taoist lens (Chinese Medicine) into your Yin classes in a way which is both accessible and empowering for your students

Embodiment practices with Zoe

Abdominal massage/Chi Nei Tsang for menstrual regularity, and reducing bloating 
Qigong, shaking, and tapping exercises for breast health, immunity, and clearing stagnation and for physical embodiment and vitality
The Meridian system and how this applies to different poses
Taoist Meditation Practices 
Gong & Sound Healing Bath: A Magic Carpet Journey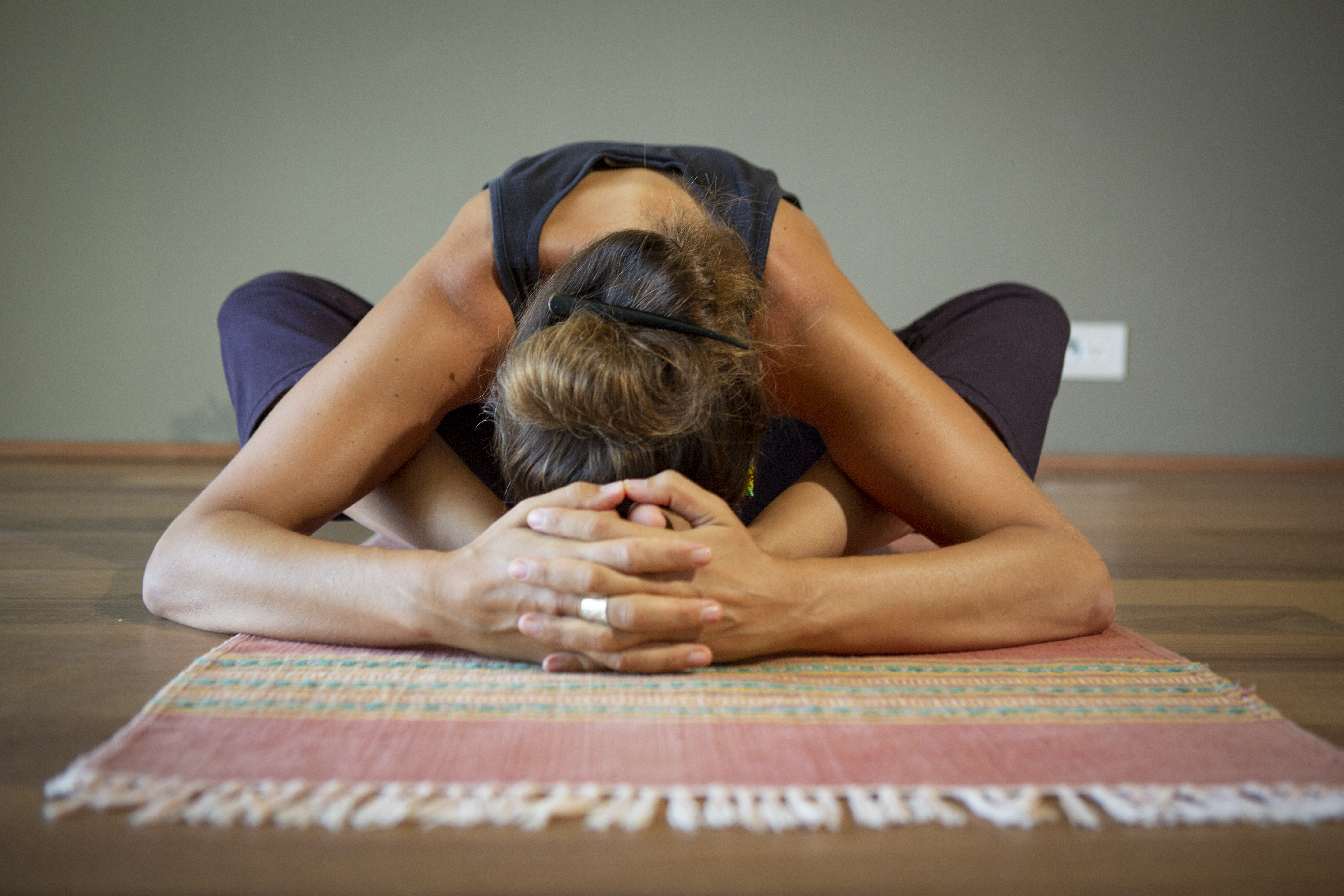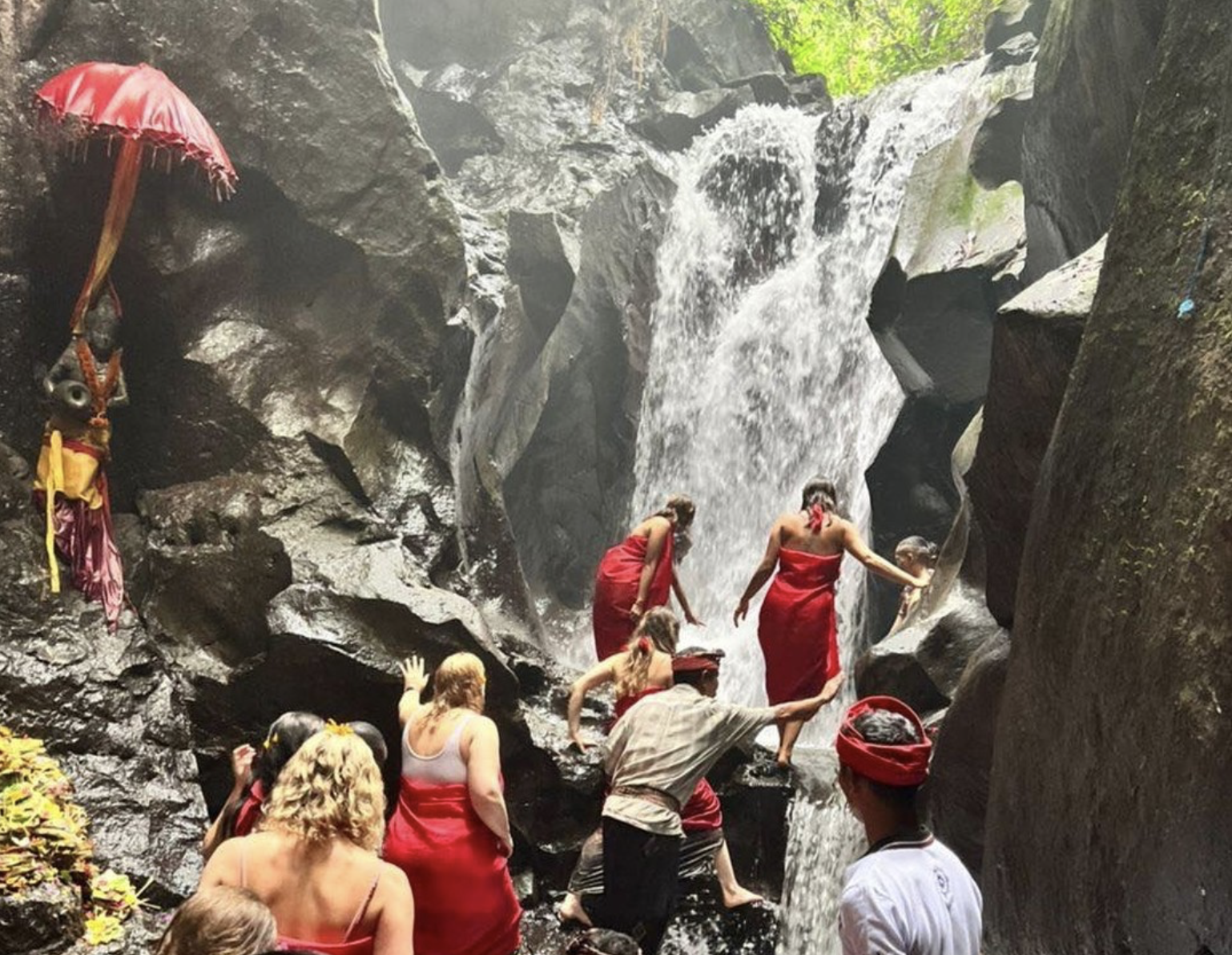 Additional Treasures:

A day of ceremony and water purification at a Balinese Water Temple
An introduction to Balinese culture and traditions with Putu Mahagiri
Special Yin Yoga practices with Live World Music and Sound Healing

A special session on "The Anatomy of fascia for Yin Yoga" with Anatomy Schools Rachel Ellery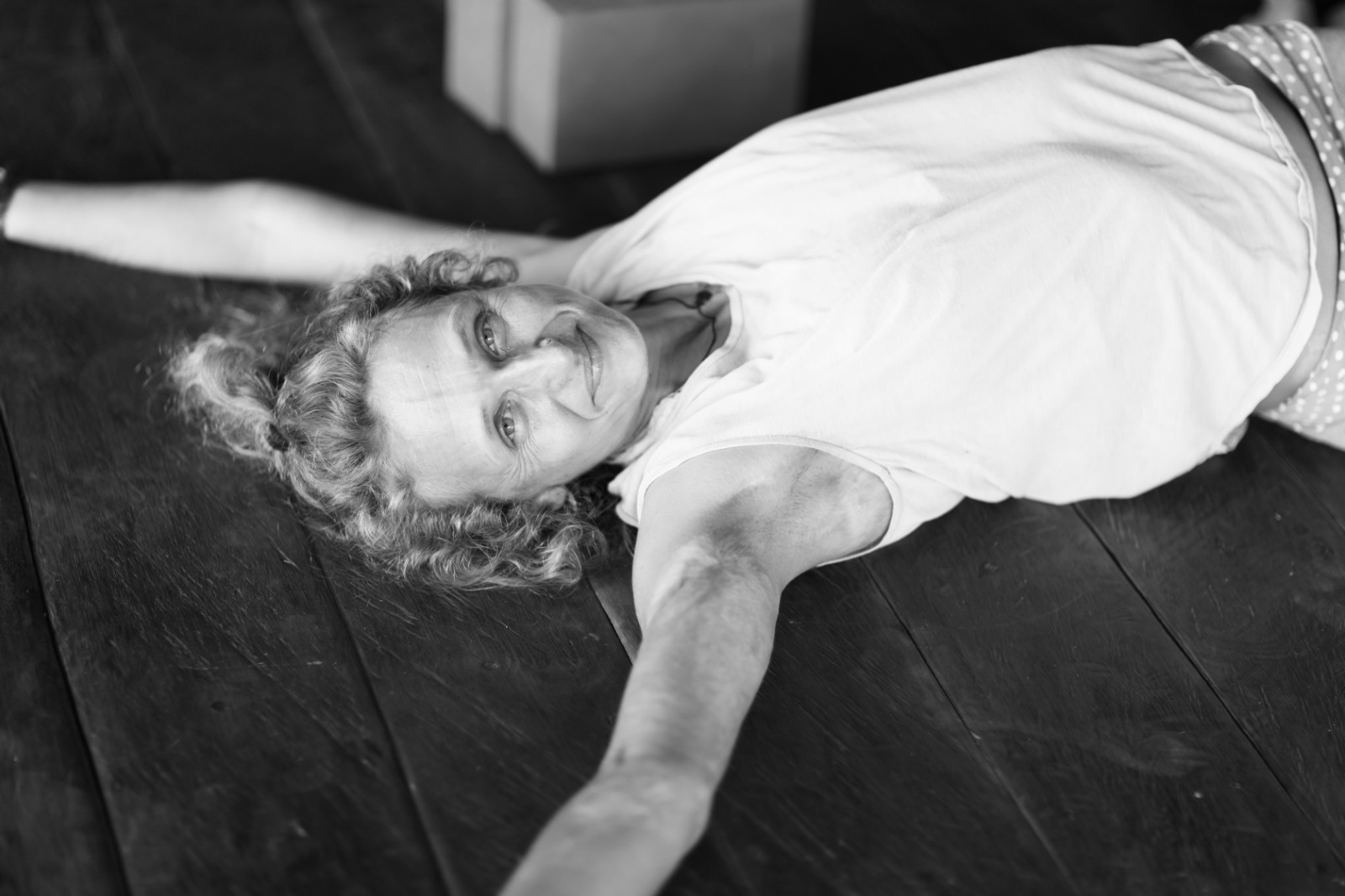 FAQs

What is the size of the group?
The group will be limited to 16 to ensure that you receive individual attention.
Is this only for Yoga Teachers?
No! The skills you will learn in this training will benefit you as a woman. This course will provide you an opportunity to slow down, tune in and unwind. It is a unique change to emerge in the heart of yoga in Bali at the Yoga Barn. You will leave with a confident self practice and empower yourself through an introduction to Taoism. This includes a deeper intimacy to your own cycle and attitude to change, including life stages. This course is an opportunity for you to take some time out, reflect, vitalise and lean into life.


I don't have the financial means at the moment.


Scholarships are available for practitioners & teachers who live in areas of conflict and political unrest. You can also pay in instalments.


How do I book?
A $500 USD transferable deposit is included in the total rate and is required to reserve your space on the training.
NB: Excludes food, flights & accommodation.
Includes an epic journey with amazing humans from around the world, to bring even more inspiration and exploration into your life.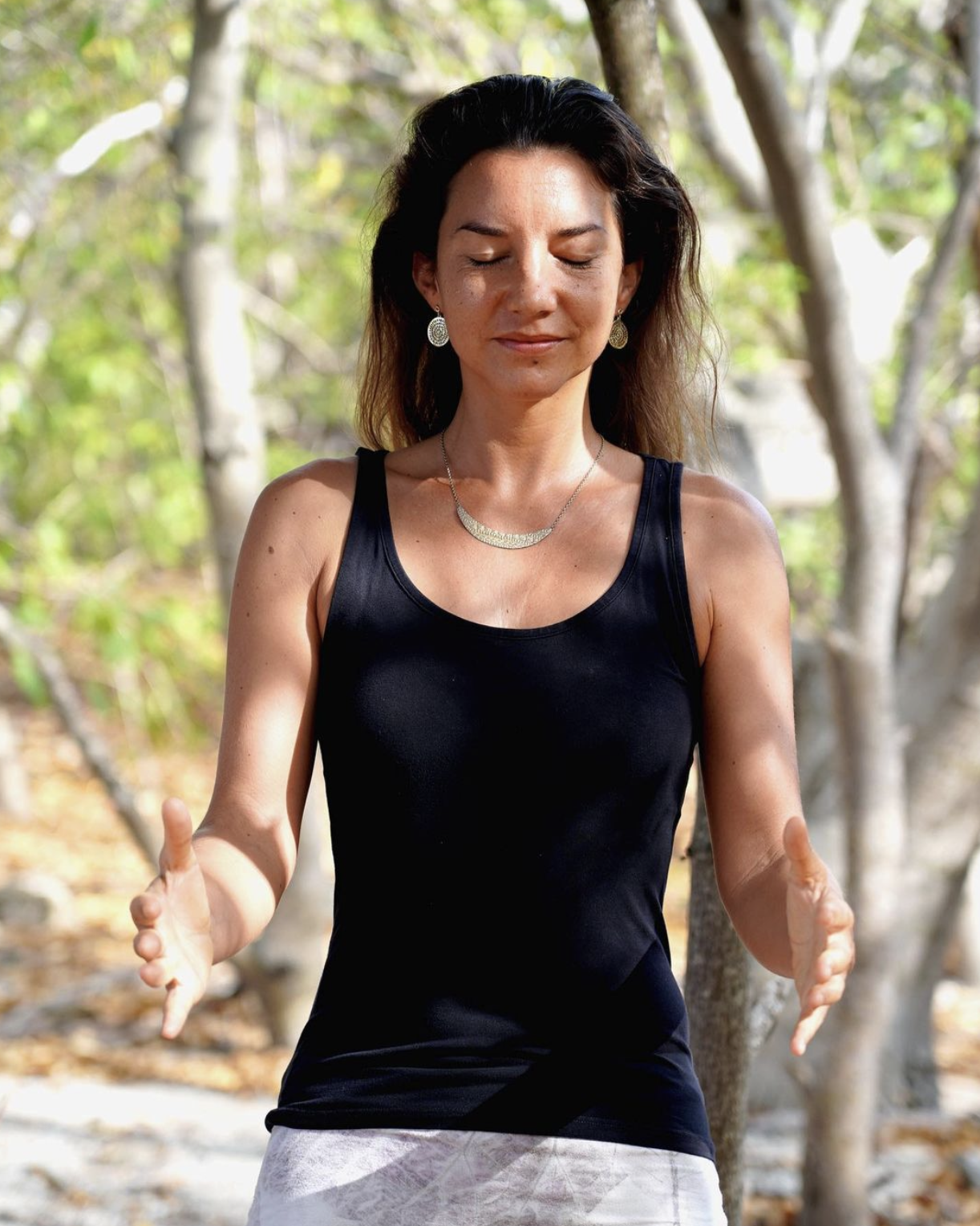 Example Daily Schedule


9-11am Morning practice
11.30-1pm Morning Lecture/ Exploration
1-3pm Lunch
3-5pm Afternoon Lecture/ Exploration
5.30-7pm Evening integration/ Practice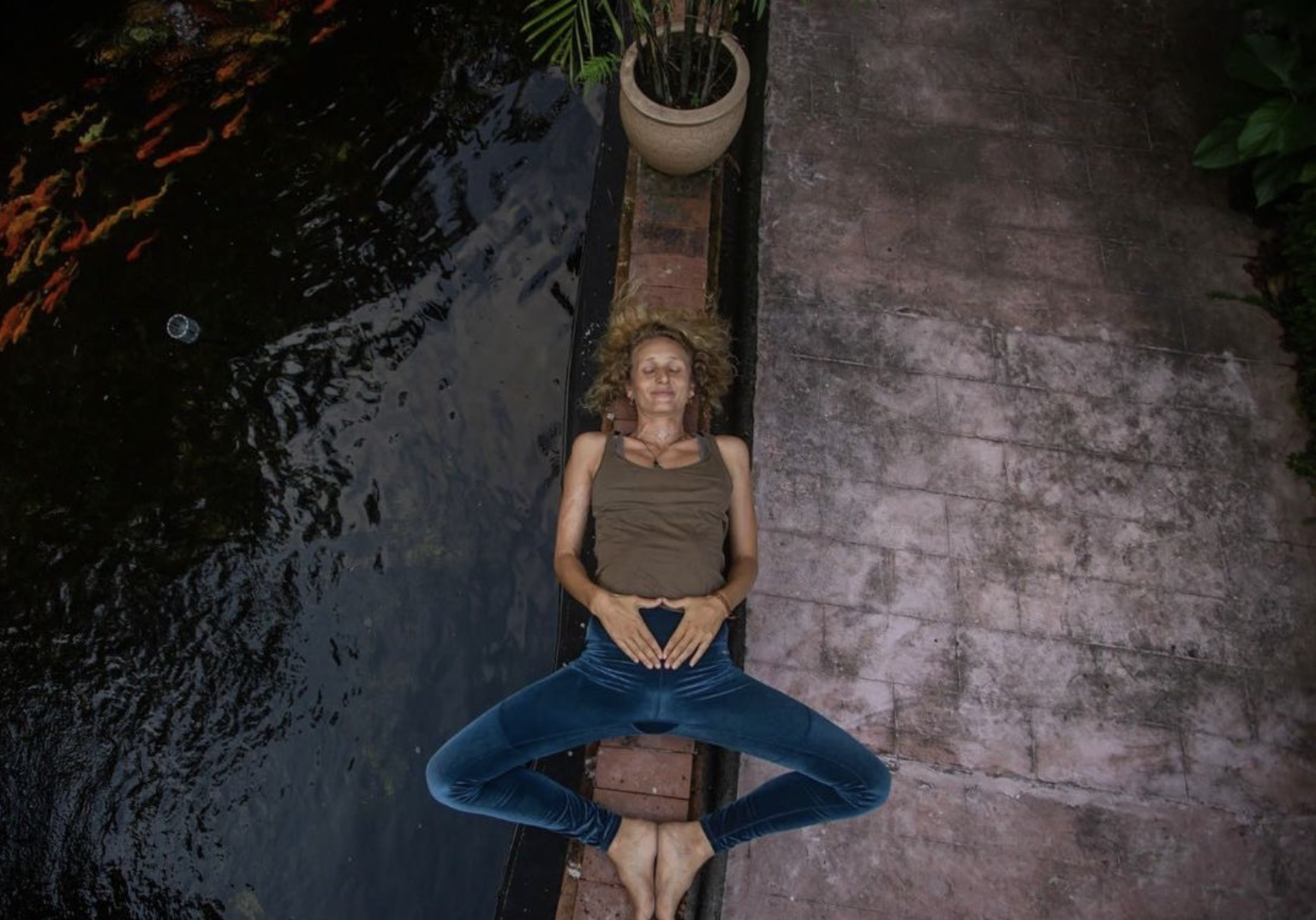 Certification & Online Integration

There are no prerequisites of yoga teaching experience for this training. If you are already a certified Yoga teacher with a minimum of a 200hr Yoga Alliance approved training, then this course counts as 100 hours of Yoga Alliance Continued Education Program (YACEP).


Non-certified practitioners are also welcome to join & you will receive a 100hr certification of attendance.




However, to be qualified to register with Yoga Alliance to teach yoga professionally, a foundational 200hr RYT Yoga Teacher Training must be additionally completed.
You may be taking this training to deepen your home practice and understanding of Yin Yoga.
What makes this course really unique is that in addition to the 80 contact hours there is an additional 20 hours online!
This ensures that you have an opportunity to review content covered in the course and explore how to integrate this into your classes and practice.
The online component also includes an opportunity to film your own class and receive feedback from Bex.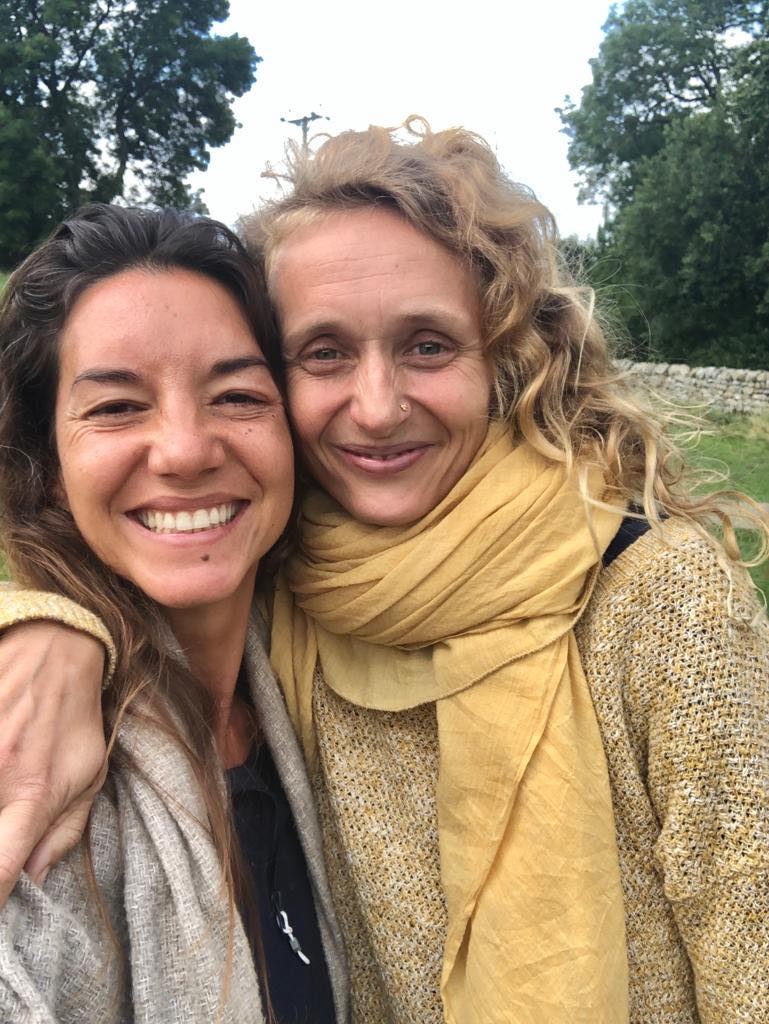 Beyond Collaboration into Celebration

What makes this course so incredibly special is the unqiue friendship that bonds these two women. Both originally from the UK their paths are eerily similar and mutually supportive.
Both Zoe and Bex lost parents to cancer aged 11. Zoe, her father and Bex, her mother. For both, this ignited an interest in alternative healing modalities and a fascination with the power inherent within our bodies. For Zoe this meant pursing Traditional Chinese Medicine, Raw food and healing, and for Bex this ultimately meant a love affair with Yoga. Yet their quest did not stop with the physical, but both their paths of Yoga and Taoism, led them to explore deep questions around Life, cultivating true happiness, staying true to ones own soul and how to give back to this world that gives so much. Both of these women travelled the world, learning and doing their best to give where they could. Both have weaved direct action, social justice and environmental conservation through their lives.
Zoe and Bex met in Bali over a decade ago. In that time they formed a lifelong friendship where at times they catch one another, guide one another and support one another the best they can. This course is a culmination of this sincere friendship and a deep trust that by combing forces they can offer something back to women, greater than what they could do alone.

Zoe is extremely passionate about sharing the art and science of Chinese medicine, from a perspective of the five spirits, and how they are expressed though our body, mind and emotions. Zoe began studying Chinese medicine twenty years ago, and her fascination and wonder for this profound, complex, and yet simple philosophy, and way of living grows stronger every year. Zoe is particularly passionate about sharing this information with women to create more balance and wellbeing through greater understanding of our cycles, yinyang, elemental influences and a modern take on a Taoist lifestyle.
As a budding conservationist from a young age, Zoe has always been particularly passionate about the health and wellbeing of our beautiful planet and so in 2020 the seeds she planted in my heart as a child finally fruited into a tree planting project called 'The Tree Tribe' in Antigua, West Indies, where she grew thousands of fruit trees and gave them away to the local community, schools, churches and development projects on the island to build more awareness of the importance of trees. In twenty years the next generation will enjoy the fruits of this mission.
Zoe also strongly believes that medicine should be available to those that cannot afford it, so between 2015-2017 she went to Nepal three times to volunteer on an outreach project called 'The Acupuncture Relief Project.' She worked with many other practitioners providing primary care and acupuncture to the people in the Himalayas that had no access to medical care. Zoe treated twenty patients a day for six months at a time.

Zoe was fortunate enough to also bridge the worlds from the land to the sea and worked on many boats across many oceans offering my services to the elite, which installed in her a deep love of the ocean.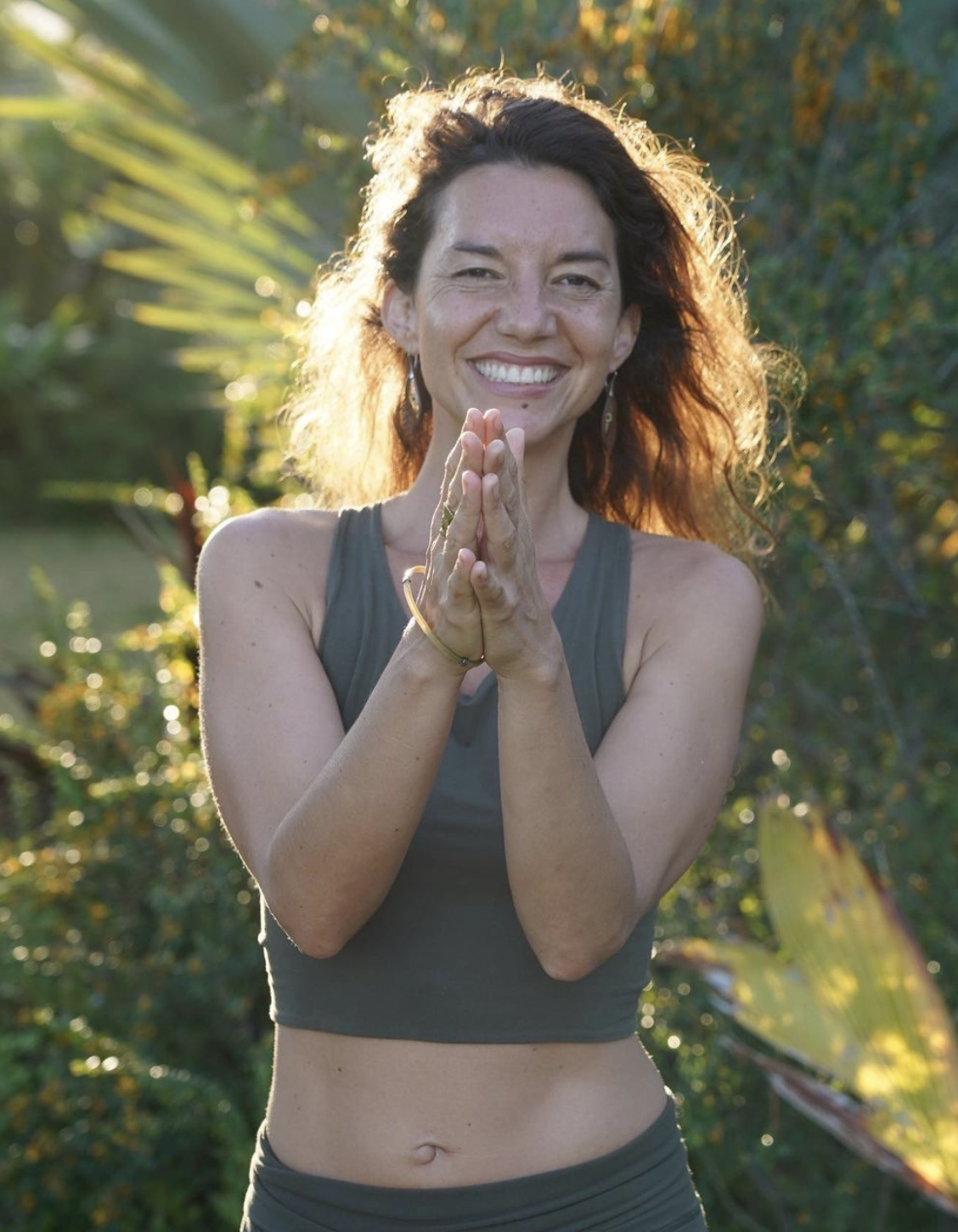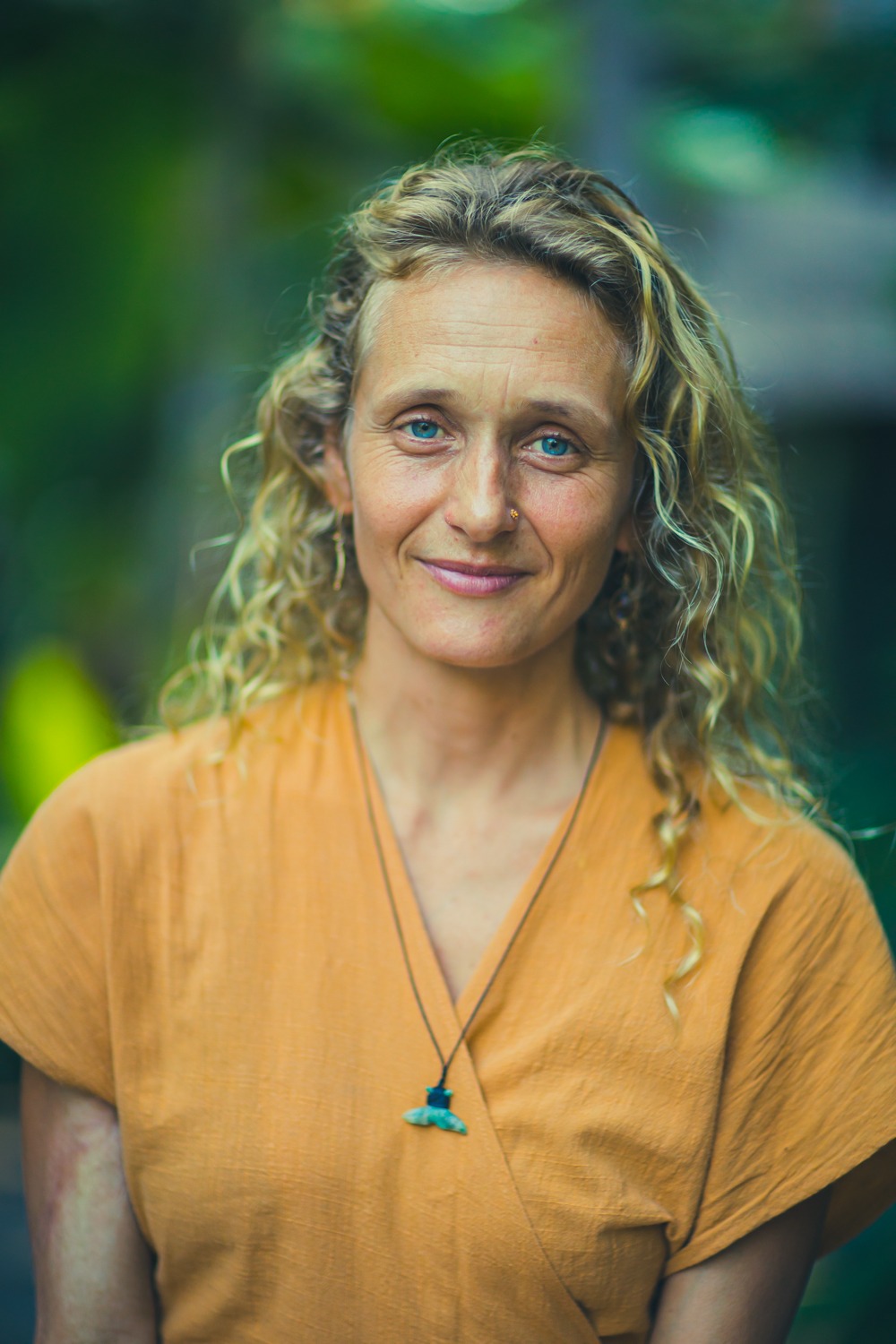 About Bex

Bex has studied yoga at university level whilst also spending trillions of hours on a yoga mat. She has taught thousands of women and trained hundreds of teachers. In short, Yoga is her passion and her constant companion and most intimate friend. It has sustained her through the kaleidoscope of life. He has been her guide through grief, her therapy after a freak accident, an antidote to stress & anxiety as well as a precursor for love and adventure! 
Her homeland is Scotland and she carries its rich wilderness and myths in her heart wherever she goes. She grew up with a passion for social and environmental justice which led to her gaining a MPhil graduate degree in Development Studies at Oxford University.
The results of this maverick position has led her to teach yoga in some unlikely places including Bali's largest prison, in refugee camps in Palestine, trafficked children in Nepal and sex workers and women branded as witches in Bengal and Jharkhand, India.
Bex has been a resident teacher at the Yoga Barn in Ubud Bali since 2009. This has afforded her with a wealth of experience. She teaches Hatha, Vinyasa, Power, Yin/ Yang, Yin, Yoga therapy, Restorative yoga, Acroyoga, Thai Massage as well as the art of teaching, yoga history, philosophy and mythology.
Her work combines the practice and movement of yoga with its deeper roots through intensive research and study of its rich history and philosophy, resulting in a unique and sophisticated approach to yoga that questions the mainstream narrative created by mass media and corporations and is of specific benefit to women's holistic health.
She has been guided by some fantastic yoga and menstruality teachers including Denise Payne, Uma Dinsmore-Tuli, Angela Farmer and Alexandra Pope.
Check your inbox to confirm your subscription