Yoga training for modern life
The current challenges of the modern world, and particularly in 2020, can seem so overwhelming and so extreme as to be almost paralysing. The tendency is to fall into a fight, flight or freeze response, and yet this leaves us little room to drop into the heart space and to show up as fully as we know we can.
Trauma informed yoga for women
This online yoga course is about looking inwards to gently unwind stress and anxiety, integrate past traumas and support vitality. This course is not about reinventing the wheel, but rather about learning how to lean into yoga to support us through these unique times as women.
Empowered Healing for Women: Yoga to Transform Stress and Anxiety is for:
Women who can relate to times of challenge, injury, illness, depression or anxiety.
Yoga Teachers who wish to refine their offerings and teach yoga as a system of life support: to recover from past challenges and be prepared to embrace future ones.
Therapists who feel the importance of guiding clients back to the wisdom of their bodies via simple and effective yoga practices and techniques.
Professionals in need of some R&R: this is deep self-care for those working in conflict areas, humanitarian aid, social work and development.
Early Bird rate until 1st December 2020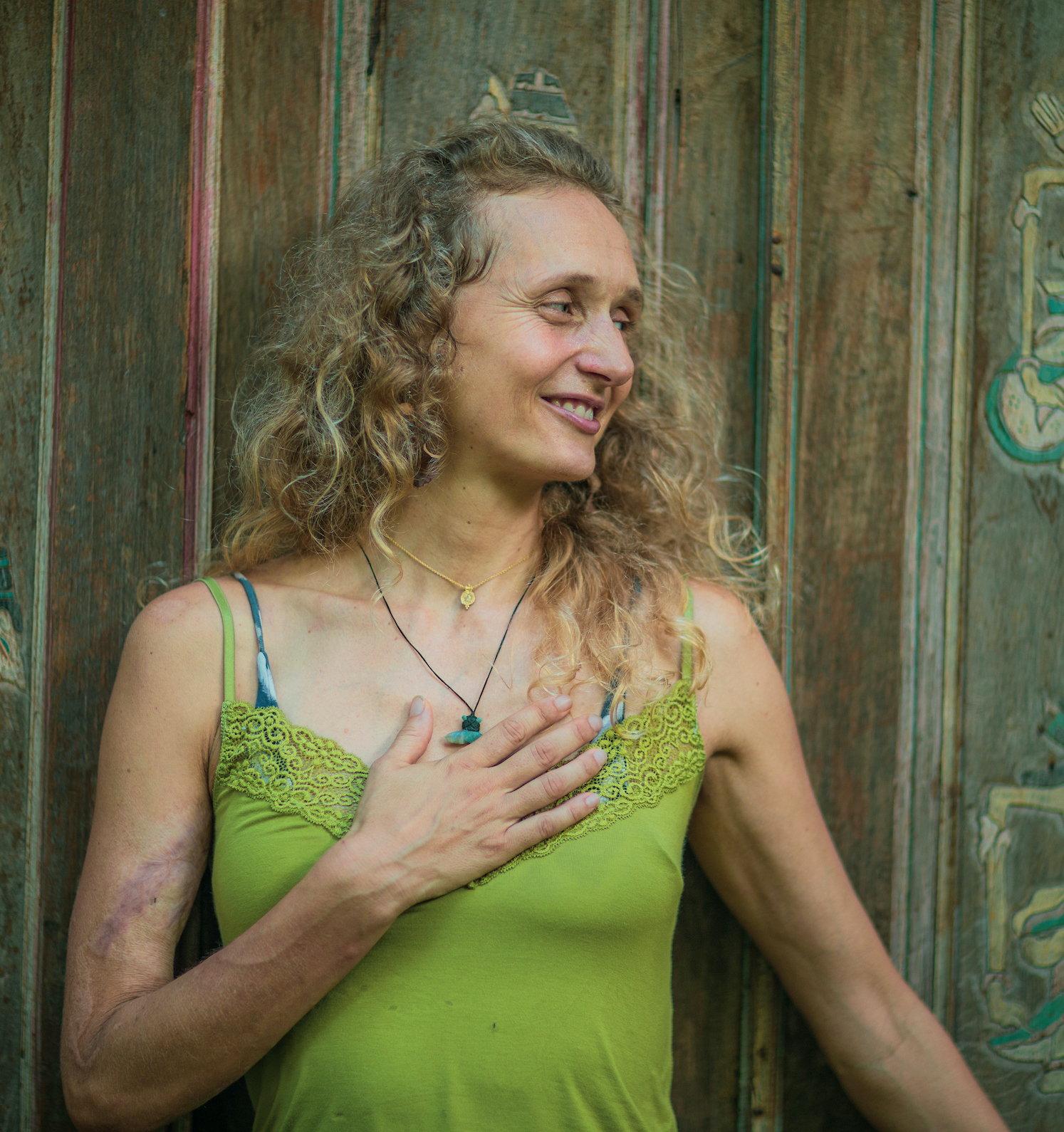 Hi, I'm Bex
In 2018, my life turned upside down when I was accidentally set on fire. I lost 30% of my skin. In return, I received the most gracious support of friends, students, teachers and total strangers. I was forced to apply my years of studying and practicing yoga to fully integrate a very real trauma whilst dealing with a severe physical injury.
The accident forced me to see the years of cumulative stress that had wound me into varying states of anxiety. My injury required that I become intimate friends with my body, its cycles, rhythms and history. My recovery demanded that I recommit to my intimate relationships, yoga and spiritual practices in order to move through fear and re-embrace my life.
The content of this training is fresh, sincere, and has come from lived experience. It is not a replacement for therapy. It is an exploration of the gems at the fingertips of every yoga practitioner. It is gold for these unprecedented times.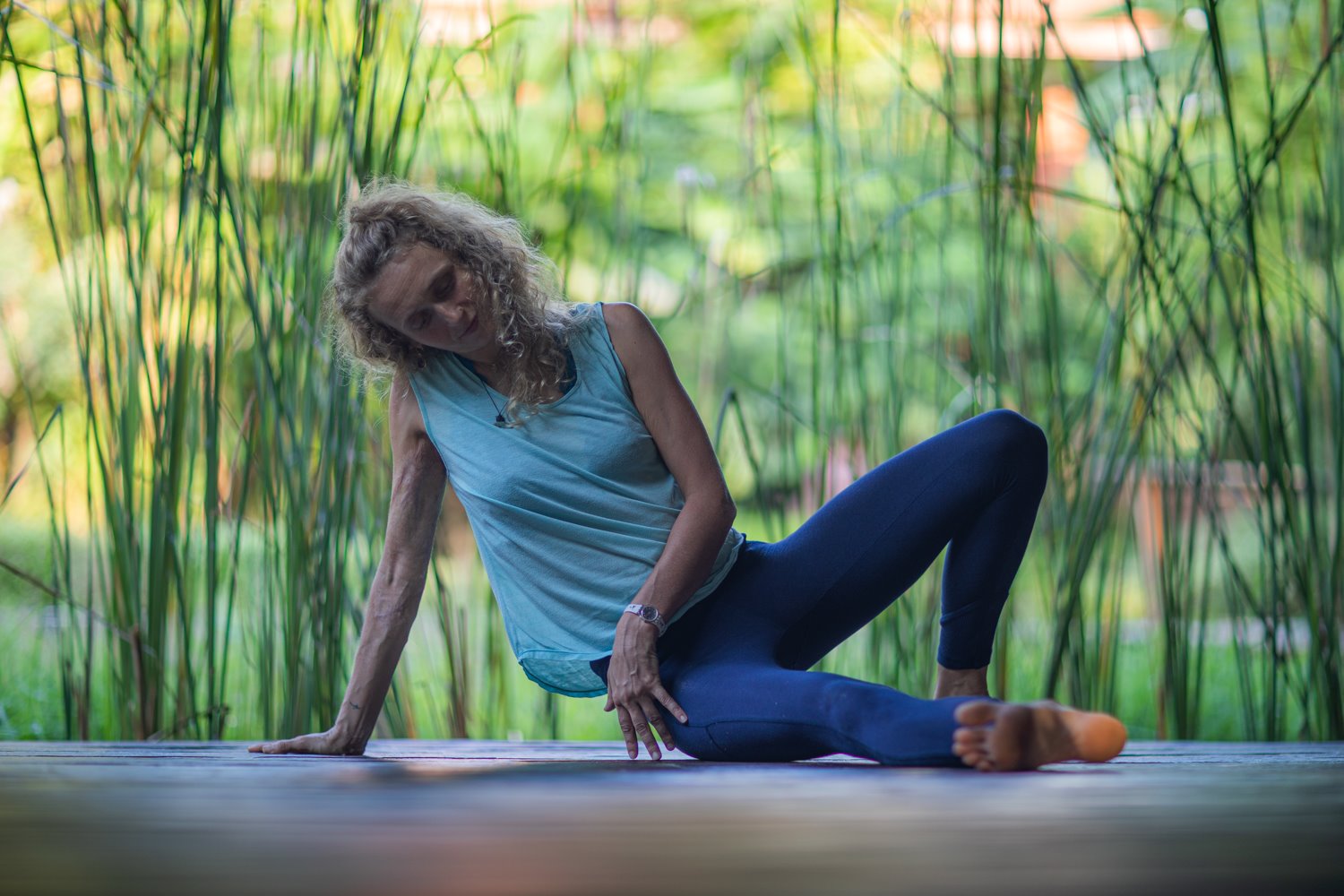 Embodied Practice
: 20 plus hours of practices. You will be guided through vinyasa, hatha, yin and restorative yoga. Includes a section on developing your self practice.
Feminine flows: supportive of reproductive health
Yoga for stress and anxiety: the benefits of combining a breath-based practice with yoga therapy and restorative yoga
Yoga for resilience: embrace a challenging practice to rebuild self-esteem without using it to distract
Yin yoga and visualisation: methods to explore parts of ourselves we may have numbed and how to self-regulate
Myo-fascial unwinding: calm the nervous system and gently increase the capacity to feel what is ready to be felt
Personalise your self-practice: a necessary step in order to guide others to do the same
Healing power of mudra: de-mystify the power of gesture to direct vitality and nurture positive thought patterns.
Dance with a special guest teacher
Vocal activation and shamanic ceremony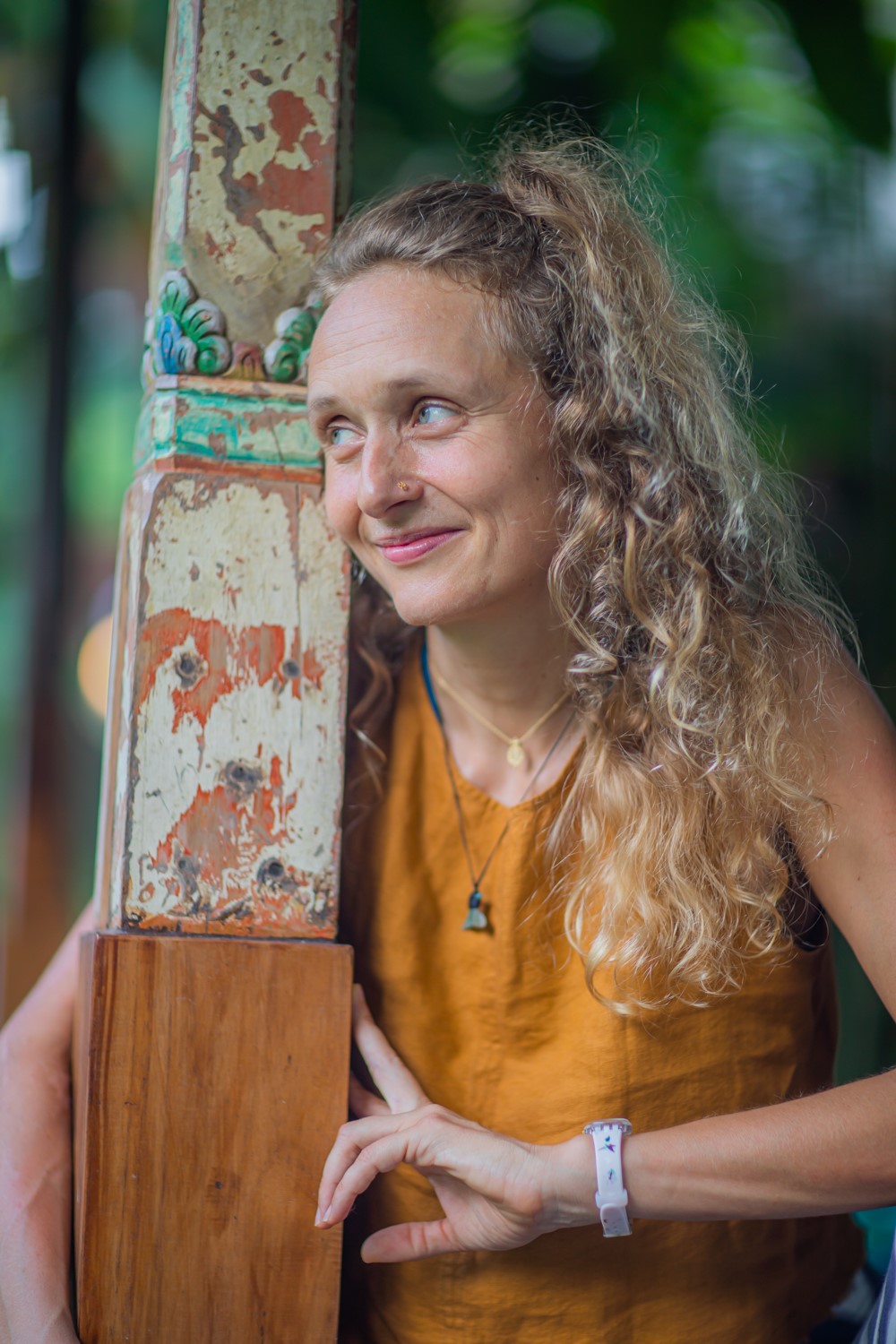 Live Sessions: 8 live calls, plus questions, reflections and post-course support
Twice weekly circle on Zoom and opportunity to share for the duration of the course
Yoga for 2021: How to teach, what to teach and why to teach in these unique times.
Ongoing support through a co-created Facebook group page
Yoga for social justice
Teaching toolkit
Reading lists, written materials and resources to continue your study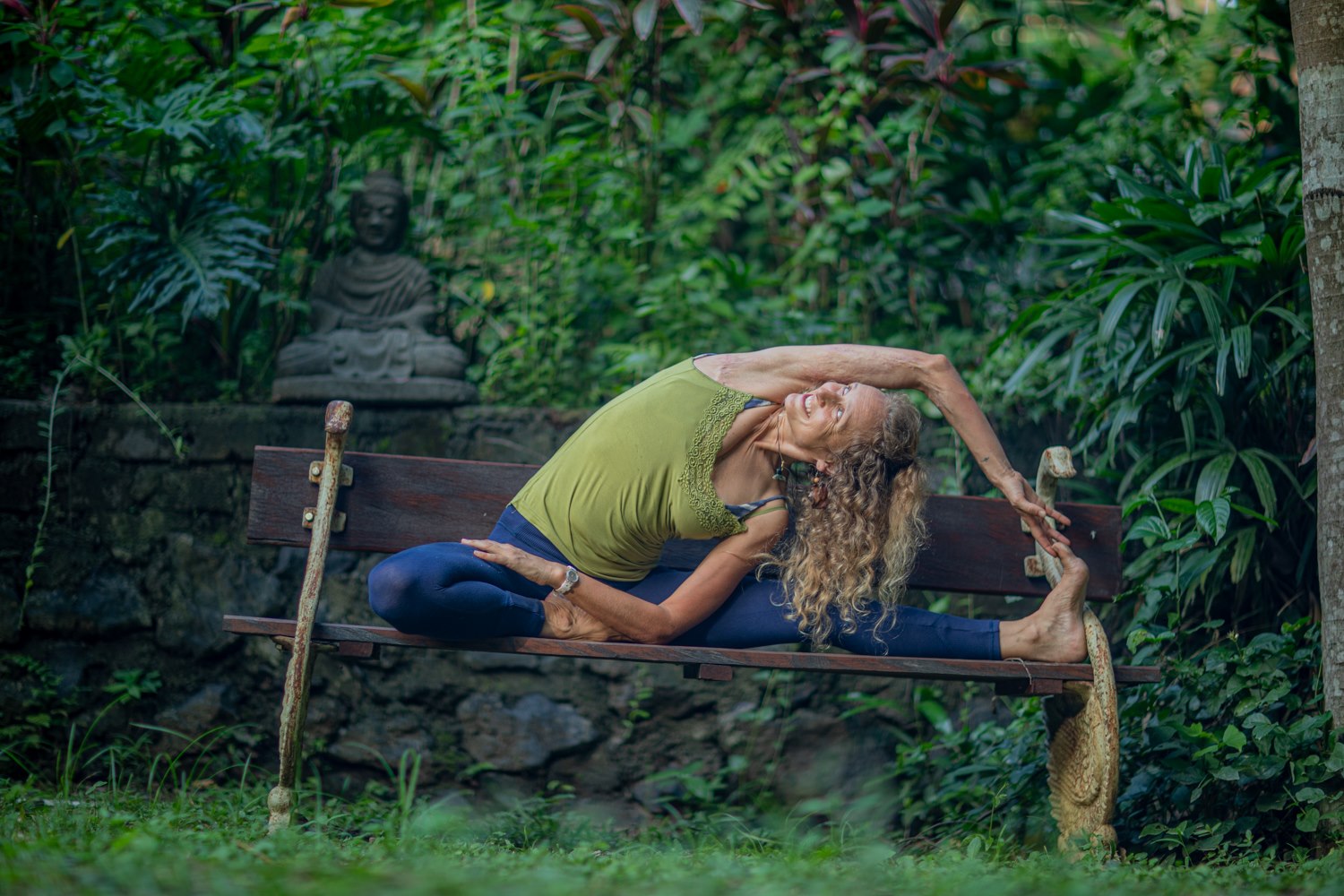 Daily Lectures & Presentations for you to work through at your own pace
Ahimsa: we heal so that we don't perpetuate the cycle of violence
Hatha Yoga: Moving beyond the mind to the source – the body
Patanjali Yoga Sutra: the kleshas and insights into the causes of our suffering
Bhagavad Gita: Karma, dharma and bhakti
Upanishads: discernment into the nature of life itself and the constant of change
Samkyha: return to the elements
Dangers of spiritual bypassing
Grief as a testament to love and pain as a doorway to compassion

Introduction to

Traditional Chinese Medicine
Specifically for women:
Trauma and the menstrual cycle
The vagina-brain connection: a deeper understanding of self-esteem, vocalising and creativity
The effects of stress on the reproductive system, fertility & libido
The nervous system, nutrition and hormones