Your body, your yoga
This mini-course is designed to empower you to claim your own yoga practice.
Connecting breath and movement
In six short videos, you are guided on how to coordinate breath and movement in order to develop your own simple sequences for a daily practice. The course also includes a digital guide to the Art of Restorative Yoga.
A framework for embodiment
You will learn a framework of practices to use as a springboard for exploring your own creative and embodied movements. This offering provides a foundation for moving towards non-linear organic movement - like learning the alphabet is the first step to writing poetry.
The aim of this course is to support women to have the choice to move away from led classes and explore their own freedom through movement.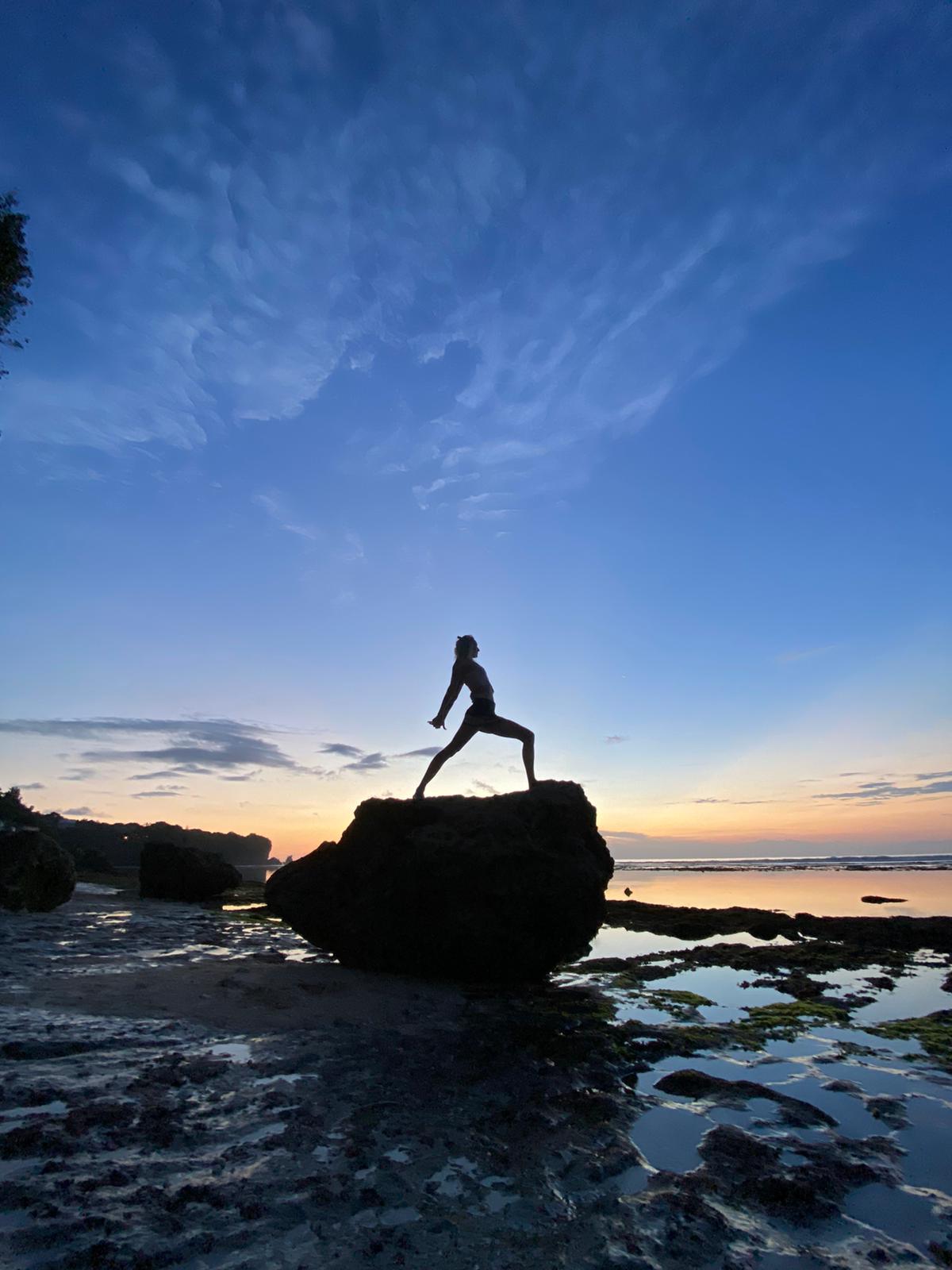 Yoga has been my passion for the last 20 years of my life.
My self-practice has been my rock that has guided me through the most surprising of times.
I have practiced on mountain tops, beaches, remote islands, airports, balconies, pavements...you name it and I've practiced there!
Even when I have been unable to physically move in intensive care, my self-practice has bestowed me with a trust in the breath and the ability to move from the inner body. The discipline I developed from years of daily self practice is also what helped me to claim back my freedom of movement after losing 30% of my skin in a fire.
My purpose of designing this self paced mini course is to give you the tools to explore your practice as your own prayer, as your own inner journey of exploration, without needing a yoga teacher, studio or even a yoga mat!
The aim of this mini-course is to support you to design your own daily practice. It is also a great sequencing aid for new teachers.