Calling all the warrior women.
The women ready to take off their armour and let their sensuality lead the way. The women who want to shake the system. We call to your hearts, your minds, and your souls. Let's tap into our deeper wisdom and unite as a collective via the sacred arts of dance and yoga.
Yoga. Dance. Freedom.
Join Bex Tyrer and Karina Christie on a journey through the five elements of Water, Fire, Earth, Air and Space as they share a series of embodied practices to inspire powerful connection with the feminine body and the natural world.
A virtual retreat into Nature
We reclaim the practices of yoga and dance - powerful forms of expression, prayer, and even protest. Here, dance, yoga, meditation and music meet through these elements. We support you in drawing strength and inspiration from Nature, even if you reside in the middle of a concrete city. Reclaim your movements and rituals. Increase your vitality, shift stagnation and develop a sincere vision for the interconnectivity that is at the heart of our world. There hasn't been a more important time to do this than now.
Women in solidarity
Embody the Elements celebrates our freedom through movement and everyone is welcome. Women from all backgrounds, from all cultures, of all ages, all are welcome, you are welcome; to move in solidarity, to tap into your intrinsic elemental knowledge and to unlock your capacity to rise in support of social and environmental justice.
This is an invitation to listen carefully to the deep wisdom ingrained in our very bodies, to support this reclamation so that the ripples that it generates spread into the wider world.
One day, we will be the ancestors. What legacy will you leave and what are the prayers you will seed?
The course contains 15 hours of pre-recorded material for you to dive into at your own pace. Through a series of optional live calls, we explore in greater detail some of the themes touched upon during the syllabus. Jump on board! This is a gorgeous exploration of life!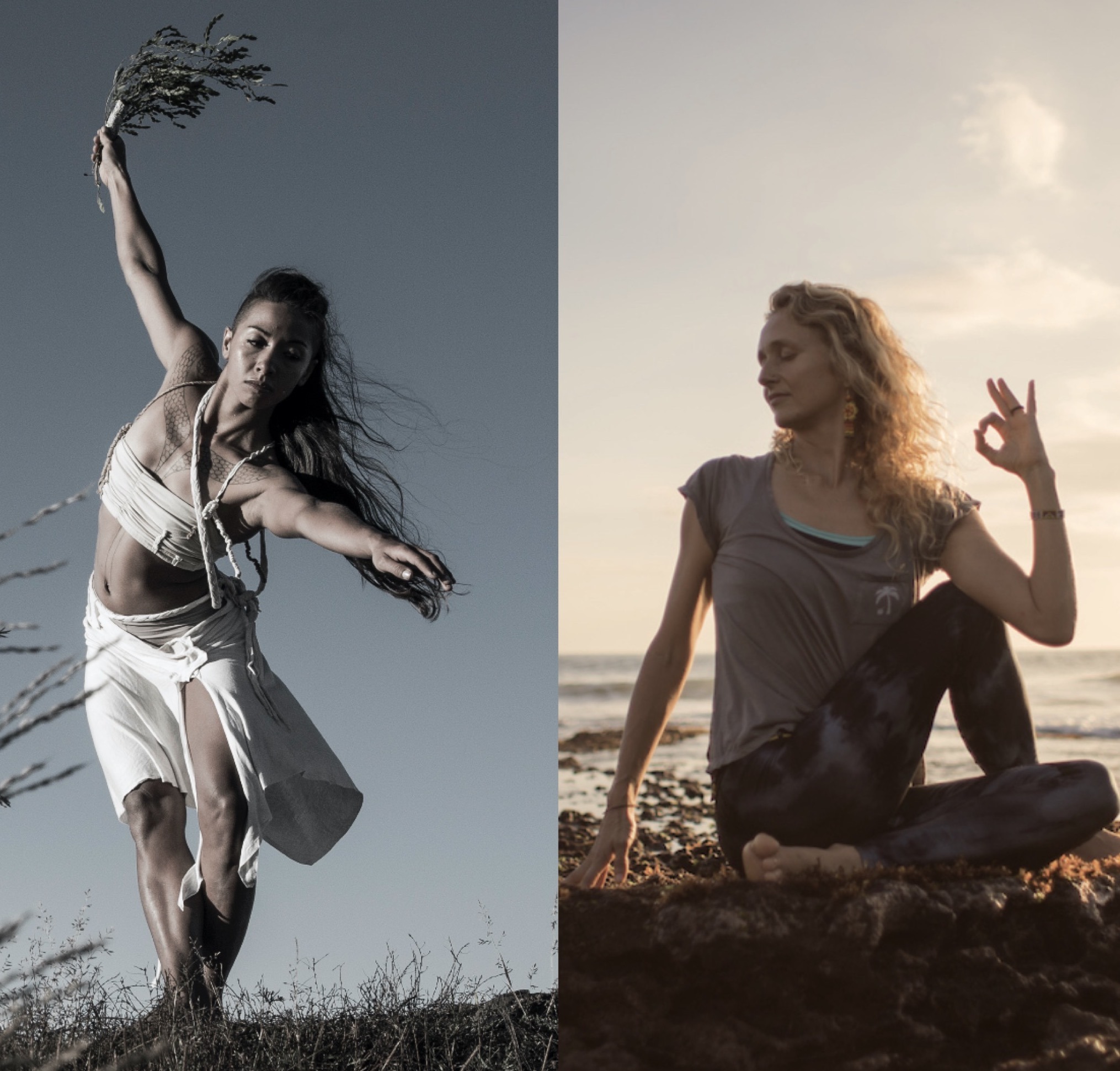 Movement is our passion. It is where we explore inner freedom and outer expression. The elements are our medicine, our inspiration and our greatest teachers. In this course, we share with you gorgeous practices that have become our lifeline via the separate yet related arts of dance and yoga.
Bex: "At times I have had to throw the yoga mat to one side and dive into the ocean, immerse in the waves, roll on the earth or disintegrate into space - to be remade again and again. Yet my yoga - my practice - has been my loyal companion. It has been my way to remember what at times I have forgotten. That I am part of a much greater story."
Karina: "Dance is a vehicle for Spirit to communicate through us, teaching us how to be in relationship with the Earth, the elements, the seen and the unseen. A conversation that helps us understand we are intrinsically one with our external environment. My practice of dance, somatic movement and yoga lovingly supports my internal compass to navigate the web of life in balance and harmony. Dance is my prayer and my sacred offering to help reclaim our feminine power."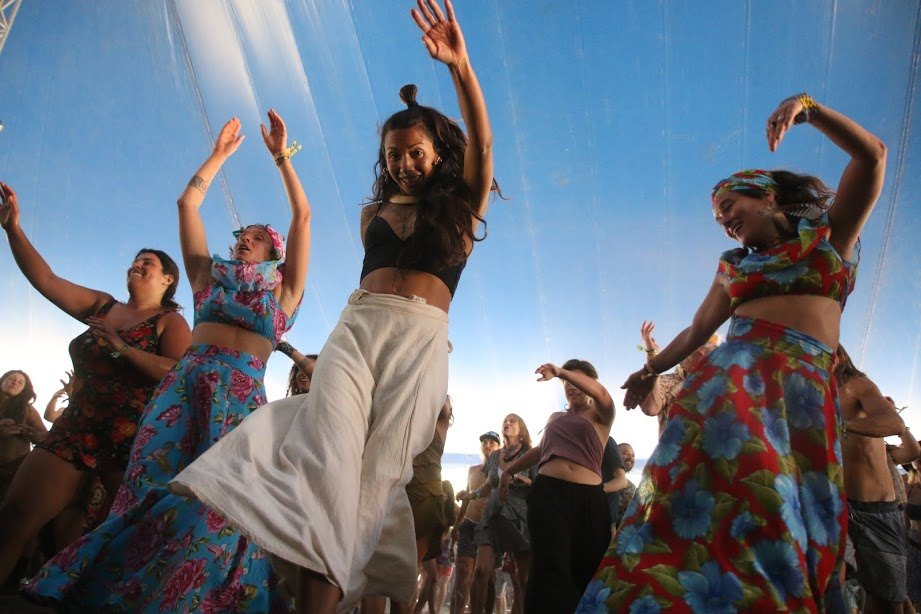 5 Master Dance Classes with Karina Christie
Drop into new rhythms, movements and ways of expression. Karina shares her years of exploring dance choreography in an accessible energising way. Her five sessions take you on a deep dive to further awaken the elemental essences within you. Her videos are recorded in pristine nature in New South Wales, Australia.
Meditations, Poetry & Special Guests
We are extremely honoured to introduce women from Borneo, Palestine, Brazil, Mongolia and Haiti to share insights as caretakers of the elements.
There are also 6 downloadable meditations attuned to different frequencies for you to lean into.
We also welcome our special guest Maryam Mafi, to share her own translations of Rumi's poetry.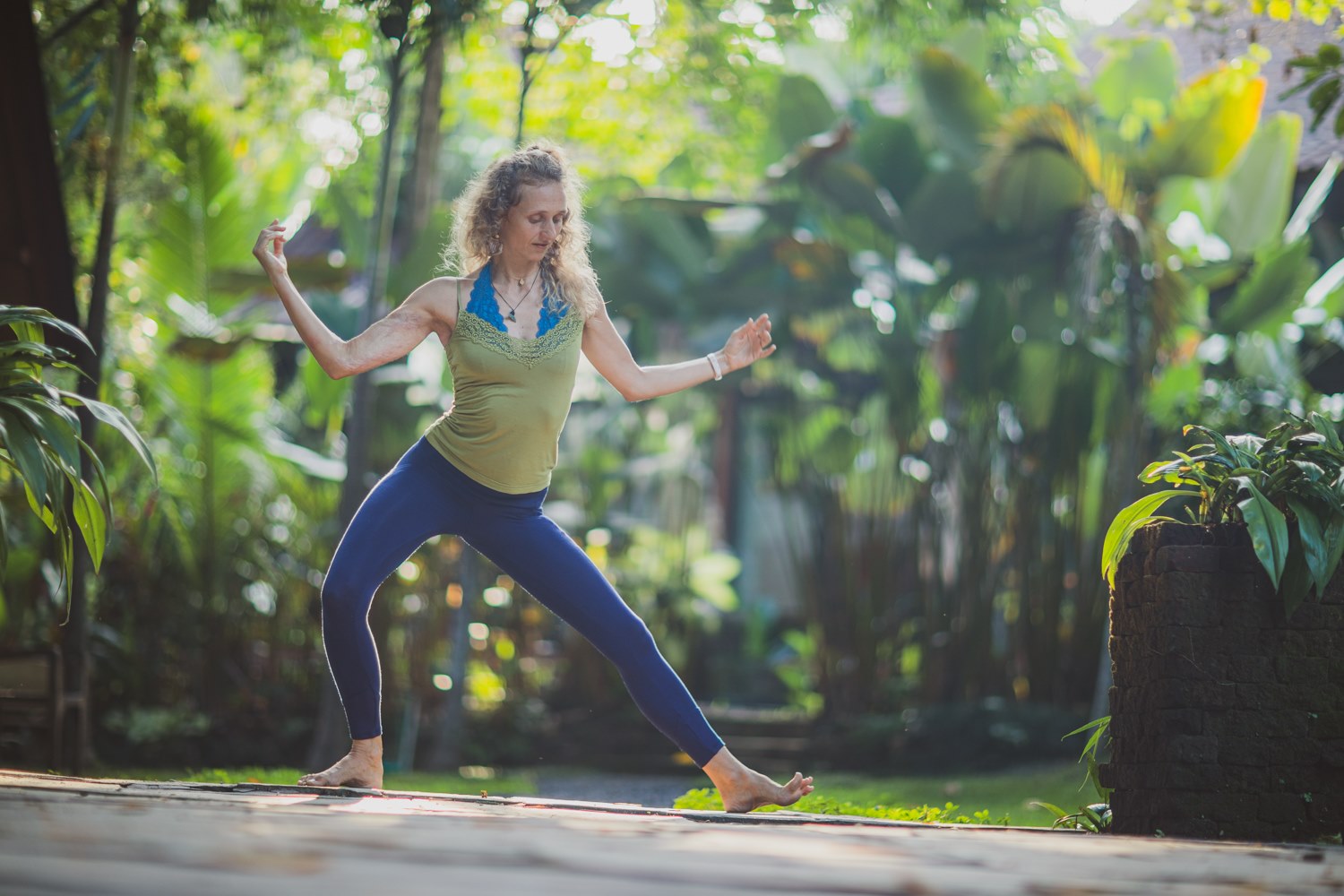 6 Unique Yoga Practices with Bex Tyrer
Bex takes you on a journey with the support and wisdom of the earth beneath into the fire of transformation to the heart of the breath that unites us before diving into the waters of flow and the space within/yin and around.
Recorded in stunning locations around Bali and exploring the edges of a variety of contemporary styles including Vinyasa, YinYang, Hatha, Yin and non-linear organic movement.
The practices include opening presentations related to both yoga and ecology.